Driveways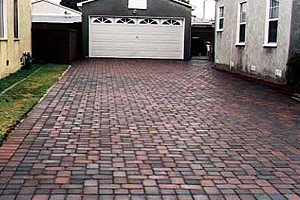 While driveways made of traditional materials like asphalt or poured concrete are fine, they sometimes lack the aesthetic appeal that can strike onlookers like a power punch. For California property owners who wish to enhance their property's appeal, having a stunning driveway is a great way to achieve that.
And here at Gill Hardscape, Inc. we specialize in the creation and enhancement of residential and commercial driveways for property owners in Anaheim, Fullerton, Santa Ana, Long Beach, Cypress, and nearby cities. Whether you want your old driveway to have a new look or you wish to have a custom one built from scratch, we can surely deliver your desired results.
Finest Driveway Materials, Designs, and Installation
There are many available materials that we can use for your driveway but among all of them, we highly prefer interlocking concrete pavers. These paving solutions are proven to render at least 30 years of service without requiring any major repair. Paver driveways are also easy to repair because they do not require touching unaffected pavers, only the damaged ones.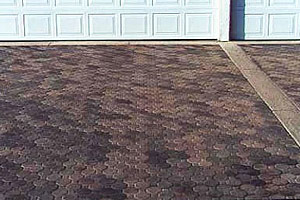 Interlocking concrete pavers are likewise resistant to damages caused by constant freeze-thaw conditions, heavy loads, and natural wear and tear. They are also very flexible and they move with changing soil conditions, unlike asphalt or concrete. And with the various shape and color options, it's easy to achieve custom designs or themes that will perfectly suit your taste.
Accordingly, we do not stick to ordinary driveway designs but always strive to provide the most appealing ones. We will ensure that your driveway will not be the usual plain and traditional driveway design. We will boost its beauty by adding softscapes and even water elements along the length of the driveway.
Aside from our designs, we also provide quality installation. Our personnel are trained and have extensive hands-on experience creating exceptional driveways for California clients. We're also fortunate to have partner suppliers who are among the most trusted in the landscaping industry. This allows us to have ready access to high quality materials like interlocking concrete pavers.
Additionally, we have a systematic driveway creation process that ensures the integrity of the base, which is the most important factor in the entire process. Our people are guided by our tried and tested procedures , allowing them to guarantee each of our clients the results that they need. And because we've already built several driveways in various locations in California including Santa Ana and Long Beach, you're assured that we have solid working credentials behind our name to give you peace of mind.
Hire Us Today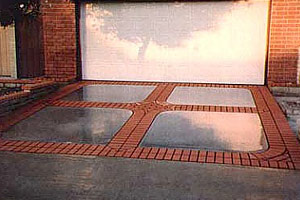 Your driveway serves more than just welcoming you and your guests into your property and out of it. Your driveway can also serve as a statement of how great your design taste is. And because it is a huge form of investment, you should only put your trust in a company that has your best interest in mind.
We at Gill Hardscape, Inc. guarantee your total satisfaction by creating driveways that will not only function well but also look great. We can build these hardscapes according to your specifications using only the finest materials and without busting your bank.
Call us
today and let us create your dream driveways soon.
Cities that are served in California (CA):
Lakewood, CA
Cypress, CA
Long Beach, CA
Garden Grove, CA
Anaheim, CA
Fullerton, CA
Santa Ana, CA
Buena Park, CA
Westminster, CA
Seal Beach, CA
Huntington Beach, CA
Irvine, CA
Mission Viejo, CA
Fountain Valley, CA
Lake Forest, CA
Orange County, CA
South Bay, CA