Outdoor Pits & Fireplaces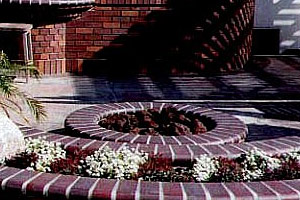 California can have some really cold nights and even days. During such weather condition, it can be doubly hard to stay comfortable outdoors even when you have layers of clothing to keep you warm. For some, it could be a missed opportunity to spend quality time with family and friends. Due to this, it's important to have amenities that will make staying outside of your property not only bearable, but comfortable. We strongly recommend outdoor pits and fireplaces.
As a fourth generation of masons, we bring a time-honed expertise and heritage that can translate to outdoor fire features with exceptional beauty, durability, and practicality. We also have partnership with leading suppliers for pits and fireplace materials, allowing us to create eye-catching fire features that last for decades. If you're after a property investment that will yield immense benefits, then contact us today.
Fire Pits that Captivate
From crude holes dug in the ground, fire pits have surely come a very long way in terms of aesthetics, functions, and safety features. Today, creating these outdoor fire features have become almost an art form. And when you hire us, you can expect to enjoy outdoor pits that are a perfect mix of form and functionality.
For example, you can choose from various design options to satisfy your design taste. Among the designs that you can choose from are movable, circular, rectangle, and half-moon. Whichever your eventual choice may be, the one thing constant is that it will be built with flair and passion. As a family-owned and -operated company, we treat the design and creation of outdoor pits as our own project. This ensures a personal and delicate touch that clients will surely see and appreciate.
Stunning Fireplaces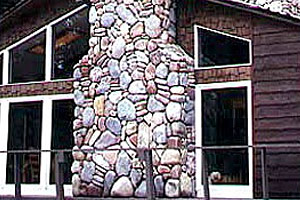 While fireplaces are traditionally built indoors, more and more residential property and business establishment owners are having one built outdoors. Today, a lot of California backyards and lawns have an outdoor fireplace, sometimes serving as the focal point.
Just like outdoor pits, it's possible to have highly personalized outdoor fireplaces built by experienced masons like us. You can choose from simple to intricate outdoor fireplace designs such as chimney type, portable, modern/contemporary, and Old World. You could also choose whether you want it powered by natural gas, butane, or wood. When it comes to the materials, we also give our clients the leeway to choose from granite, marble, bluestone, or brick.
Accessories for Safety and Functionality
Meanwhile, we could also install other accessories for optimum functionality and safety. These include fire screens, wood baskets, glass doors, mantels, grills, chimney caps, and the like. All of these additions will ensure that you will thoroughly enjoy all the great benefits that your outdoor pits and fireplaces can provide.
Call Us Now for Your Fire Feature Needs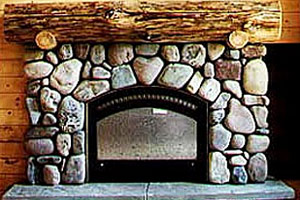 For property owners in Hawaiian Gardens, Long Beach, Buena Park, Anaheim, and nearby California areas, owning extraordinary fire features is just a phone call away. At Gill Hardscape, Inc., we guarantee you outdoor pits and fireplaces that will render you exceptional service for decades. We assure you of quality workmanship, premium materials, and great after-project support. You may visit our Seal Beach office to personally talk to our friendly staff or just give us a call. We offer estimates at no cost to you.
We look forward to bringing you fire features that you will appreciate and love.
Cities that are served in California (CA):
Lakewood, CA
Cypress, CA
Long Beach, CA
Garden Grove, CA
Anaheim, CA
Fullerton, CA
Santa Ana, CA
Buena Park, CA
Westminster, CA
Seal Beach, CA
Huntington Beach, CA
Irvine, CA
Mission Viejo, CA
Fountain Valley, CA
Lake Forest, CA
Orange County, CA
South Bay, CA