Patios & Pool Decks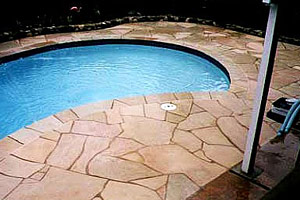 Your backyard is something that should never be taken for granted. With the right design and execution, it can easily be transformed from being a plain outdoor space to a beautiful and comfortable extension of your home. Accordingly, patios and pool decks are some of the most common additions to an external space since they can be perfect for relaxation and entertainment.
We at Gill Hardscape, Inc. have the skills and expertise to design and build these features. In this regard, we aim to maximize your outdoors' potential by creating visually appealing and structurally sound patios and pool decks.
Patios: Your Outdoor Living Room
A patio can either be covered or roofless, depending on your preference. As an extension of your living room, it can provide the same level of comfort and relaxed ambience as its indoor counterpart. We offer a wide range of patio designs – from the traditional to the more contemporary – to fit and complement your lifestyle.
Our company specializes in paver patios and we highly recommend them because they are easy to install, maintain, and repair. A paver patio adds a beautiful touch to any outdoor space, regardless of the color or theme of your home. With unlimited possibilities in colors, shapes, and patterns, our expert masons can achieve any design you could possibly desire.
Beautiful and Functional Pool Decks
A pool deck requires as much attention as any outdoor feature since it complements your swimming pool and improves your poolside area's functionality. It is thus important to build it with utmost planning and caution since it will always be exposed to water. As such, we recommend using pavers for pool decks because of the many advantages that they provide. Here are some of them: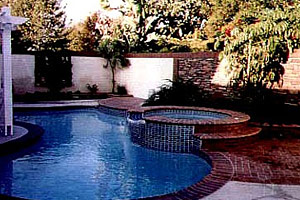 A more durable flooring material that will surely last a long time.
Pavers with non-slip surfaces are safer to walk or run on, even when wet.
They are easier to maintain and repair. You simply can replace a damaged piece with a new one.
They come in a variety of shapes and colors so incorporating a design or pattern is almost effortless.
Pavers can withstand weather changes, tremendous heat, and frost.
They make your poolside area a lot more stunning and interesting, and at the same time increasing the value of your home.
Experienced Builder of Patios and Pool Decks
Building patios and pool decks on your property will be easy and satisfying as long as you choose the right contractor. And one company that you can rely on is Gill Hardscape, Inc. We have been in the outdoor living industry for decades so we are confident that we can make your outdoor space a beautiful and functional haven.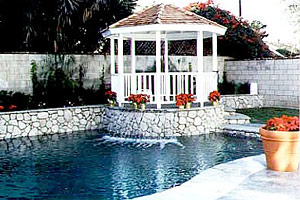 Manpower-wise, our well-trained masons possess exceptional skills piecing various paver designs, colors, and shapes to form amazing patios and pool decks. We do not only give you what you want but we go beyond your expectations. We do not promise; we deliver.
If you want beautiful and functional patios and pool decks built in your outdoor space, Gill Hardscape is the place to go. We cater to clients from most cities in California including Westminster, Cypress, and Hawaiian Gardens.
Call us
today!
Cities that are served in California (CA):
Lakewood, CA
Cypress, CA
Long Beach, CA
Garden Grove, CA
Anaheim, CA
Fullerton, CA
Santa Ana, CA
Buena Park, CA
Westminster, CA
Seal Beach, CA
Huntington Beach, CA
Irvine, CA
Mission Viejo, CA
Fountain Valley, CA
Lake Forest, CA
Orange County, CA
South Bay, CA