Synthetic Turf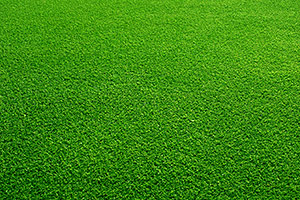 California homes and commercial spaces will look great if they have an evergreen lawn. Aside from its aesthetic benefits, the lawn is a great place for children and pets to play on. However, a natural lawn can be very demanding when it comes to maintenance.
At Gill Hardscape, Inc., we will provide you with a better option without compromising your lawn's aesthetic and practical advantages. We offer synthetic turf installation to make your lawn effortlessly beautiful and verdant all-year round.
Natural Lawn: The Disadvantages
Most properties have natural grass on its lawns, be they residential or commercial. However, there are some disadvantages of maintaining a natural lawn. First, your lawn needs to have the type of soil best suited to the type of grass installed. Second, you must have an irrigation system in place to provide enough nourishment for grass to grow healthy. Also, you must mow it regularly to maintain ideal height. For commercial lawns, more maintenance efforts are required and they are expensive to maintain because of their sheer size.
These are just some of the things you have to do to keep natural grass green and healthy. For property owners who barely have enough time to manage a natural lawn, these can be very difficult to look after.
Synthetic Turf: Why It's Highly Recommended
Synthetic turf looks like natural grass without the difficulty of managing the latter. We highly recommend synthetic grass due to its many advantages, such as: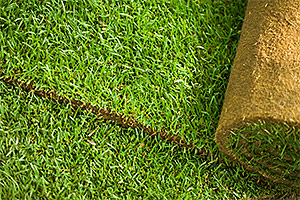 It can be used on all types of soil.
It is a great solution for areas where the environment and climate are hostile to natural grass.
It does not require water, thus, contributing to water conservation.
It can withstand frequent usage than any type of natural grass.
It requires minimal maintenance and management. You can simply clean it with a hose, vacuum, or broom.
It can be used on landscape designs, around swimming pools, and in between pavers.
It can be used on residential and commercial areas
It can last for up to 25 years.
The Best in Synthetic Turf Installation
Now that you know the invaluable benefits of synthetic turf, the next step is to find the right installers. Turf installation requires precision and special tools and equipment. It can only be performed with positive results if the contractor has the expertise and experience.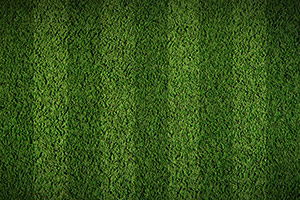 For California property owners like you, you can find the best turf installers in Gill Hardscape, Inc. We offer you competitive prices without compromising the quality of our products and services. You can also count on our premium synthetic turf and professional installations without spending beyond your landscaping budget. As a continuing commitment to achieve customer satisfaction, we make sure that your synthetic lawn is built to last a long time.
Whether you are in Lakewood, Buena Park, Garden Grove, or just about anywhere in California, Gill Hardscape, Inc. will provide you with free assessment and consultation. If you need to know more about synthetic turf installation, just give us a call or visit our office at Seal Beach.
Cities that are served in California (CA):
Lakewood, CA
Cypress, CA
Long Beach, CA
Garden Grove, CA
Anaheim, CA
Fullerton, CA
Santa Ana, CA
Buena Park, CA
Westminster, CA
Seal Beach, CA
Huntington Beach, CA
Irvine, CA
Mission Viejo, CA
Fountain Valley, CA
Lake Forest, CA
Orange County, CA
South Bay, CA