Walkways & Entryways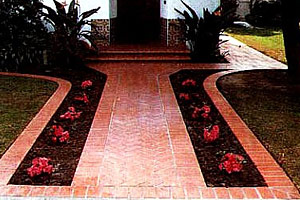 Walkways and entryways are among the areas in your property that you should invest money on. Walkways, for example, will encourage pleasant stroll around your property and start a healthy habit. Entryways, on the other hand, create a pleasant and lasting impression on your guests and friends who come to visit your property.
And here at Gill Hardscape, Inc., we specialize in the design and creation of stunning walkways and entryways that will make heads turn and provide great benefits. We service Lakewood, Fullerton, Buena Park, and other areas in California. With us, great-looking and functional hardscapes are possible to achieve.
Walkways for a Healthy Habit
They say that a 20-minute brisk walk each day is utterly helpful in keeping the heart strong and the body healthy. While typical walkways made of poured concrete will do, it will be much more enticing to have a walkway that is made of decorative materials like interlocking concrete pavers. Together with the design and appeal, the walkway should be built with safety and functionality as top considerations.
Accordingly, we ensure that the walkways that we design are slip-resistant to avoid any untoward incident. Using premium pavers, we can guarantee your safety whenever you go for a walk around your outdoors. We only use pavers that are proven tough and require very minimal maintenance efforts. Because we have a long history of quality workmanship as consummate craftsmen and masons, you're guaranteed to have only the finest possible walkway for your prized property.
Beautiful Entryways that Awe and Inspire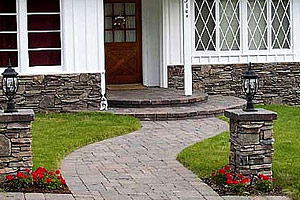 In much the same way as driveways and gates greet vehicles coming into your property, your entryway will welcome friends and guests into your home or business establishment. And since entryways are among the first areas that people see, property owners should carefully choose whom to trust to build theirs.
For one, it's vital to consider the overall theme of the interior and the exterior as well. If your property's interior is designed differently than your outdoors, then your entryway must be a seamless transition between the two. Or if you have a unified indoor and outdoor theme, then the entryway must blend with the theme perfectly.
Meanwhile, the material to be used, especially for the flooring, should also be factored in. Ideally, it should be made of pleasant-looking materials like pavers and granite or marble. The general appearance should be very welcoming, since it is essentially the whole point of designing entryways.
Expert Builders of Walkways and Entryways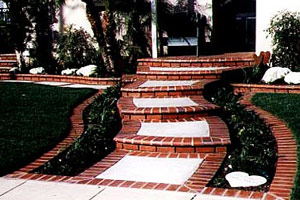 We at Gill Hardscape, Inc. are highly experienced designers and builders of exceptional and stunning walkways and entryways for both residential and commercial projects. With our decades of expertise in creating these beautiful and functional property features for numerous clients, you're assured of commendable results.
Knowing that the materials to be used are vital, we've partnered with reliable industry suppliers. This allows us to use only the finest materials with unmatched quality, ensuring structures and amenities that are built to last. We also have the best tools and equipment to guarantee smooth workflow and timely project completion. And because we have very competitive rates, you're guaranteed to get your desired hardscapes without breaking your bank.
Hire us today.
Cities that are served in California (CA):
Lakewood, CA
Cypress, CA
Long Beach, CA
Garden Grove, CA
Anaheim, CA
Fullerton, CA
Santa Ana, CA
Buena Park, CA
Westminster, CA
Seal Beach, CA
Huntington Beach, CA
Irvine, CA
Mission Viejo, CA
Fountain Valley, CA
Lake Forest, CA
Orange County, CA
South Bay, CA